WE ARE RCA
AT MONROEVILLE
JOIN THE RCA MONROEVILLE FAMILY
To combat the addiction epidemic sweeping the United States, Recovery Centers of America (RCA) has responded with vigorous expansion to adapt to the growing demand for quality addiction treatment. We're broadening our treatment services to new locations, adding more facilities, expanding existing ones and hiring additional employees to help accommodate the needs of our patients. We've chosen to open our newest facility in Monroeville, PA in response to the state's alarming rise in drug-related deaths.
RCA is undertaking a massive renovation effort to turn our newest property, just 25 minutes from downtown Pittsburgh, into a cutting-edge addiction treatment facility. The new facility is also suitable for outdoor healing retreats due to its proximity to Boyce Park and the Westmoreland Heritage Trail. RCA at Monroeville officially opened its doors in early 2021, providing the residents of Western Pennsylvania a unique neighborhood-based treatment model founded on the latest scientific research.
Due to RCA's rapid growth, new opportunities and roles continuously become available for prospective job seekers who embrace RCA's core values of professionalism and compassion for others. Another core value of ours is every RCA employee will have the chance to develop and advance in their career. Regardless of which position or facility, when it comes to career growth, the sky is always the limit at RCA. We believe your career path is entirely up to you. Employees who demonstrate ability and dedication have been consistently promoted to positions of increasing responsibility, and can begin management positions at new RCA facilities as we continue to expand.
A MISSION TO SAVE 1,000,000 LIVES
In Pennsylvania, the opioid epidemic continues to worsen. Deaths that involved synthetic opioids other than methadone (including fentanyl and fentanyl analogs) continued to rise with more than 5,100 overdose deaths in PA in 2021. Too many families continue to suffer and lose loved ones to the disease of addiction.
That's where RCA at Monroeville comes in. We're on a mission to save a million lives from addiction by offering affordable and accessible treatment through our approach of working tirelessly to make sure that we're in-network with most private insurances within our service areas. Our goal is to make the highest quality addiction treatment available to everyone, no matter your situation. We have an unrelenting passion for what we do and we're looking for others who share that passion, because if you love what you do every day it isn't a job, it's a calling.
Take it from us, a career in addiction recovery at RCA is meaningful, inspiring, and rewarding. It's much more than a typical 9-5 job, it's the kind of job you learn to love more and more every day. If you're motivated by a career in saving lives and want to grow together with Recovery Centers of America, we would love to have you join the RCA Monroeville family!
Scott Cook - 7/20/2022
I have practiced Addiction Medicine for over 20 years all throughout Pennsylvania. RCA is simply the most comprehensive and compassionate evidence-based Treatment Center I have been affiliated with in a long time. Not only does RCA focus on substance use disorder but also mental health and physical health. Whole-person care with excellent bedside manner.
Posted by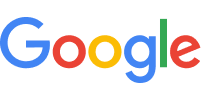 Susan Carney - 6/3/2022
I'm very proud to be an employee of RCA at Monroeville. I work alongside some of the most caring and hard-working people ever - all of us with a common goal - to help people be well and have hope for their future. It brings me joy to see the patients' transformation. To see smiles and hear laughter as people begin their recovery. People helping people!
Posted by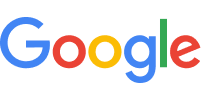 Neil Amina - 5/19/2022
Recovery Centers of America at Monroeville has one of the most dedicated groups of employees I have ever worked with. Their attentiveness to patient care and each other is outstanding. I'm very proud of our team and the commitment we have to our patients, each other's, and community.
Posted by